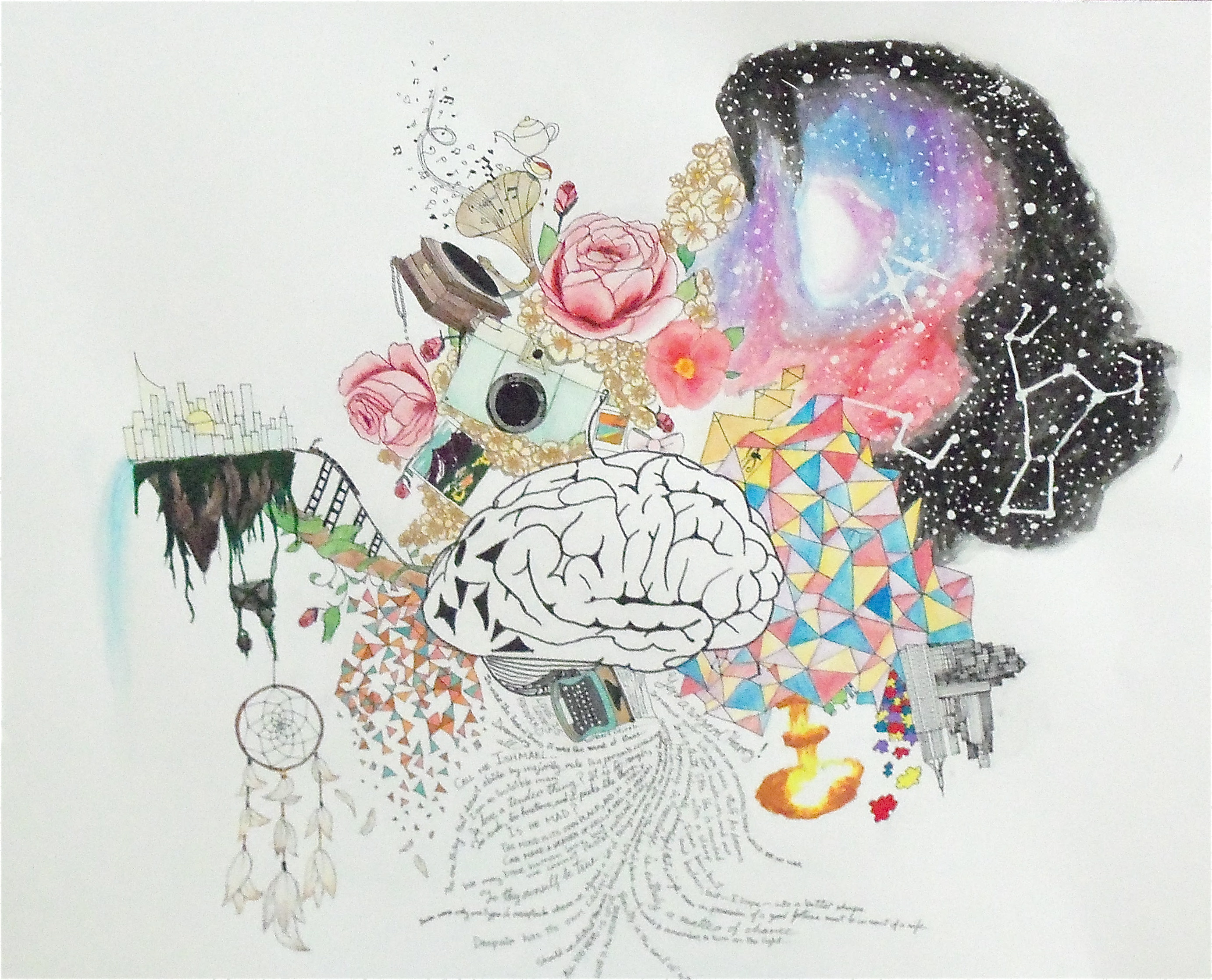 I'm kind of a strange soul. I become antsy and restless if I cannot express myself creatively in some way. I truly do enjoy thinking creatively and making things with my hands. In a world of copy cats, it provides me with this individually empowering joy that I could never obtain from taking a selfie or posting a photo to Instragram-I made this piece of art and it represents me. For a while, I didn't have any outlets to be creative. I couldn't make blog backgrounds because I no longer had (or could afford) photoshop, I liked to put together outfits, but didn't know how I could do so online, and I liked to write music but I no longer had access to a keyboard. Things began to look bleak. My anxiety spiraled out of control, my moods swung unpredictably and became very depressed and cold towards my loved ones. If it isn't obvious already, I truly NEED creativity in my life. So I sat down to plan out new ways I can express my creativity until I can afford more tools (like a keyboard).
Write Lyrics
Like to write songs? Write a bunch of lyrics and try to hum a melody. It's pretty straight forward, but everyone's creative process is different. I find that I need to channel some emotion I wish to convey first. The emotion will sometimes help me think of chords and melodies. Then I think of the theme of the song, then the title. Then I can begin actually writing the song. Try to consider the meter you'd like before you start putting words to the page. Also try to consider which instruments you'd like to play your song.
Compose Music
There's a free computer software application called Muse Score (
https://musescore.org/
) that allows you to write sheet music. It doesn't take too long to learn how to use the software, and it's wonderful for if you don't have an instrument readily available or if you like to plan music perfectly before pulling out your instrument of choice.
Fashion Design
Into fashion design? Try out a website called Polyvore. It's a website where you can use the online database of clothing, accessories, makeup, etc to assemble outfits and collections. The website is totally free and very fun!
Write a Short Story
My imagination runs rampant every day! I never know what kind of stories or scenarios will pop into my head at any given moment. If you're like me, it's probably a good idea to write them down and feed your imagination. See what would happen if you were to have mind control powers, or if you found out that your friend is in the CIA, or that your family is related to a tribe of werewolves, or that you won the lottery but there is a catch.
 Read a Book
I know, I know. You don't get to make anything by reading a book, but hold on there for a second. Reading books gets your imagination running. It may give you some ideas for your next project or creative endeavor. You never know!
Make a Blogpost
Have a blog, make a blogpost about something that's been on your mind lately! It really gets your creative juices (and funny anecdotes) flowing. It's the most freeing form of creative writing and love to encourage people to share what's on their minds or in their hearts.
Graphic Design
Download Photoshop, or GIMP if you can't afford photoshop, and make some blog backgrounds, banners, logos, wallpapers, calendars, icons, etc. Take a class on coding if you want to get deeper into web design. Whether it's for personal use or to sell get your digital design fix from these creative outlets.
Interior Design
There's a software application called Room Sketcher (
http://www.roomsketcher.com/interior-design/
) that is apparently a virtual platform for aspiring interior designers. I myself have never used the software before, but it a good-to-know resource. Also, (now don't judge) the Sims offers an excellent platform to plan, build and design virtual homes from scratch. Even if you never actually play with any sims, just being able to build and design homes is very exciting. In what ways do you like to get creative?